The Bathrooms are how far!
I had just spent 30 minutes setting up camp to my liking, plopped down in my chair, and realized I am not close to anything. How far is the bathroom from here? Can we walk to the office if we need something? I am sure it has happened to most of us at one time or another. So what do you do when you just can't walk to each place in the campground? 9 great forms of campground transportation.
What do you do for campground transportation?
9 creative ways
Walking
MPH – 3.2 on average
I know, this is not really a creative way to get around, but I still needed to mention it. These days it seems everyone has forgotten we have legs and they can be used to transport us from one place to another. This is my form of transportation whenever possible. I enjoy a slow walk through the park checking out everyone's setup and getting a little exercise to boot.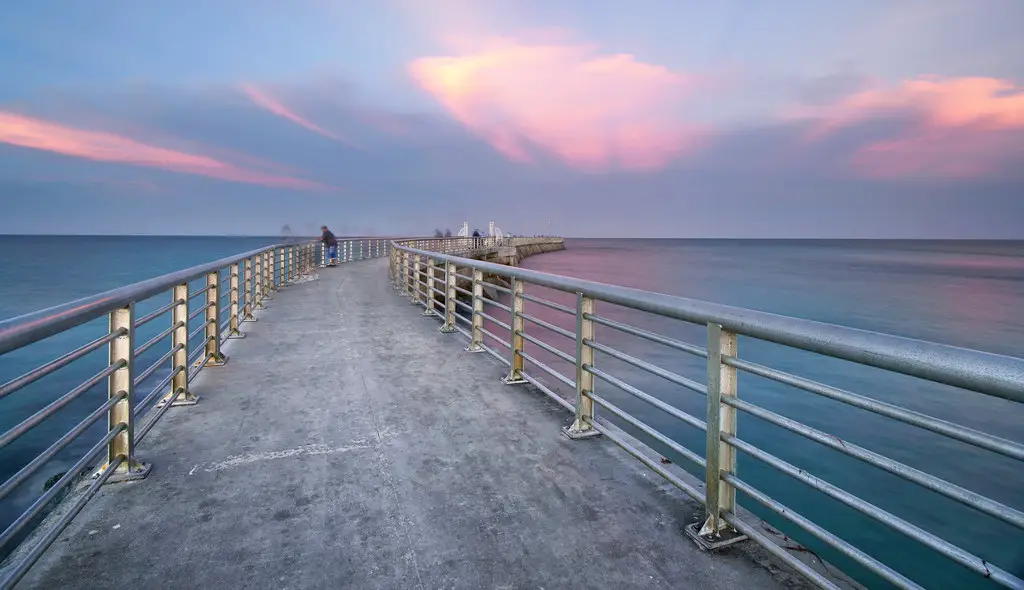 Golf Cart
MPH – 12-14 on average
The most popular form of campground transportation is the golf cart. Much more than just your chauffeur at the local country club. They are easy to drive and you can take several other guests along with you on your journey. The only setback is getting it to the location with you. It will need to be pulled on a trailer behind your RV or if you have a toy hauler it can be loaded into the garage.
These are not the typical golf carts you will see on the course. They have options added such as headlights, blinkers, brake lights, seatbelts, and other misc. bling.
Your golf cart has many optional uses when you are not camping to take into consideration. They can be used around the neighborhood at home or I have noticed many take them on vacation to resorts. Last year in Myrtle Beach they pretty well take over the streets at night. It was like Hells Angels turned in their choppers and leather jackets for golf carts and beachwear.
Most campgrounds that allow carts will enforce curfew and rules on the road when carts are in use at a campground. Some parks may even offer the option to rent carts from the campground for a fee. Also, you must be aware of any age limitations while using on-site.
It is best practice to research ahead of time for rules or even if golf carts are allowed at a campground before you head out.
How much is a golf cart to buy?
The average golf cart costs between $7,500 and $10,000 to purchase new from a dealer. There are cheaper models you can get for under $4,000 and high-end models costing as much as $20,000 or more.

Scooter / Moped
Scooter MPH – 50-75 on average
Moped MPH – 15-30 on average
Scooters and Moped are simple-to-use step-through framed motorbikes. Mopeds come with bike pedals that can be used instead of being motor driven. Usually equipped with a 50cc or lower engine. Scooters have more power and get you down the road a little quicker with 125cc or 250cc engines and no pedals. Both are easy on fuel and simple to drive/maneuver.
Anything over 50cc will need to be licensed for use on the roadways.
A nice scooter is perfect for getting around the campground or even doing some sightseeing in the area. As long as it has tags and ensures they can pretty much go anywhere.
Scooter Models
Piaggio 150cc
Honda Reflex 250cc
Suzuki Burgman 650cc
Honda Elite 150cc
Mobility Scooter
MPH – 4-8 on average
This form of campground transportation may be part of your daily routine. Injuries, health issues, or handicaps could make getting around from place to place difficult at any location.
Assistive and small sit-down electric mobility scooters provide important advantages to people with mobility problems throughout the world. A scooter is useful for persons without the stamina or arm/shoulder flexibility necessary to use a manual wheelchair.
Most people that use these are already prepared to tackle this obstacle. They are used daily for many tasks they perform on a regular basis at home.
A slow mode of transportation, but really how fast do we need to go?
How much does it cost for a mobility scooter?
A scooter costs between $600 to $2000 depending if it is a 3-wheel or 4-wheel model. Higher-priced units will come with longer battery life, more comfort, and increased power.
Ebike
MPH – 20 on average
An electric bicycle is a motorized bicycle with an integrated electric motor used to assist propulsion. Many kinds of e-bikes are available worldwide, but they generally fall into two broad categories: bikes that assist the rider's pedal power and bikes that add a throttle, integrating moped-style functionality.
These bikes have definitely grown in popularity over the last few years with the RV/Camping community.
How far can I go with one charge on my Ebike?
Currently, you can expect to get somewhere between 20-30 miles on a charge if the terrain is somewhat level. Hills will drain your charge faster since it takes more energy to push you up the hill.
If you are using it around the campground, it should provide you with plenty of distance for most activities.
How can I charge my Ebike when camping?
If you are hooked up to shore power, you can just connect to the electrical pedestal at your site. For off-grid boondocking, you can use your battery bank with the use of an inverter to convert power from 12v to 110v. This is the power needed to charge your Ebike.
How much does an Ebike cost?
Ebikes have a range of between $1800 and $3500 for a typical bike. Higher-end models can run you as much as $9000 and cheaper fewer quality brands as little as $750.
As with most everything, the longer they are manufactured, the cheaper they will become. Quality has gone up over the years making the battery life longer and increasing distances.
Here are a few options in different price ranges
SAMEBIKE XWC05 750W Electric Bikes for Adults Up to 65 Miles EBike 4.0″ Fat Tire Electric Bike 25 Mph
ECOTRIC 26″ Electric Bike Bicycle 350W Large-Capacity 36V/12.5Ah Removable Battery 20MPH Electric Mountain Bike
W Wallke X3 Pro Electric Bike for Adult 26 inch Fat Tire Ebikes Foldable 48V 14Ah Lithium Battery E-Bike 750W
ATV's
MPH – 65 on average
An ATV (all-terrain vehicle), also known as a light utility vehicle, a quad bike, or simply a quad, as defined by the American National Standards Institute; is a vehicle that travels on low-pressure tires, with a seat that is straddled by the operator, along with handlebars for steering control.
These vehicles come in all forms, from a straddle-style motorcycle ride to a 4-seater small automobile feel. From a simple 2-wheel drive vehicle or all the way up to a 4-wheel drive, roll cage, and wench.
How much does an ATV cost?
An ATV price range is between $4,000 to upwards of $20,000 depending on the type you choose and the options added. The average cost is around $7500 for a new ATV from the dealer.

Hover Board / Electric Skateboard
Hoverboard MPH – 6-8 on average
Electric scooter/skateboard MPH – up to 15
A self-balancing scooter or Hover Board is a self-balancing personal transporter consisting of two motorized wheels connected to a pair of articulated pads on which the rider places their feet. The rider controls the speed by leaning forwards or backward, and the direction of travel by twisting the pads.
How much does a hoverboard cost?
A good hoverboard costs between $125 and $300 depending on the model. There are some that run you much more with special options available.
The better models provide longer battery life, shorter charge times, and faster speeds.
An electric skateboard is a personal transporter based on a skateboard. The speed is usually controlled by a wireless hand-held throttle remote or rider body weight-shifting between the front of the board for forward motion and the rear for braking.
Jetson Flash Self-Balancing Hoverboard with Built-in Bluetooth Speaker
TOMOLOO Hoverboard Offroad with Bluetooth and Flash LED Lights, All Terrain
How much does an electric Scooter cost?
A quality scooter that can handle an adult's weight will cost between $500 and $1000. There are cheaper units for smaller riders in the family to enjoy.
Jetson Electric Bike Canyon Folding Electric Scooter| 15.5 Miles Per Hour | 22Miles Max Range
SmooSat E9 PRO Electric Scooter for Kids, Colorful Rainbow Lights, LED Display, Adjustable Speed and Height, Foldable
Bicycle
MPH – 17-18 on average
I think we all remember these, don't we? I am sure most of us spent many hours cruising around on these when we were younger. They can still be a great form of campground transportation and also provide some great exercise.
A bicycle, also called a pedal cycle, bike, or cycle, is a human-powered or motor-powered assisted, pedal-driven, single-track vehicle, having two wheels attached to a frame, one behind the other. A bicycle rider is called a cyclist, or bicyclist. 
Segway Scooter
MPH – 12.5 on average
Segways have been "out" for a while now so they are becoming more affordable and more popular, especially among the camping crowd. A Segway can travel up to 12.5 miles an hour getting you where you want to go two or three times faster than walking.
Is a Segway easy to ride?
Yes, They are known to be easy to ride and control. Perfect to transport you distances that are too far to walk but too short drive. They are great as campground transportation as long as you have a somewhat smooth surface to travel on.
How much does a Segway cost?
A new Segway can run you upwards of $7500 and a used one can be picked up for $3500 to $5000 dollars on the secondary market.
There are a few less expensive options as seen below
Eco-glide Smart Self Balance Scooter Personal Transporter 19 inch All Terrain Tires
Segway Ninebot S-Plus Smart Self-Balancing Electric Scooter with Intelligent Lighting and Battery System, Remote Control
Conclusion
Whatever mode of campground transportation you decide on, most likely you will need to figure out how to bring it along. In storage somehow on your RV or pulled behind with a trailer.
Safety is also something you will need to take into account when driving or riding these forms of campground transportation. Helmets should be put to use on all these vehicles. Research and know the vehicle you are climbing in or on before you head out.
In smaller campgrounds, you can probably get along with just hoofing it places but in some of these bigger RV resorts, it is tough.