Camping off the grid has become more and more popular these days with the insurgence of people taking to the road for adventures. When you are out in the boonies or what is known as boondocking, a generator can make life much more pleasurable. Especially if you are wanting to have power in these no-hookup zones we have chosen. Solar power is another option, but much less dependable as a good power source. So, What is the quietest generator for camping?
Usually, when we head out for a relaxing outing in the woods, we want peace and quiet. I am sure at one time or another you have set up camp next to someone who fires up their not-so-quiet RV generator about the same time you settle in for a nap or at night when heading to bed. As helpful as a generator is at providing us with the luxuries of home, they just make a lot of noise.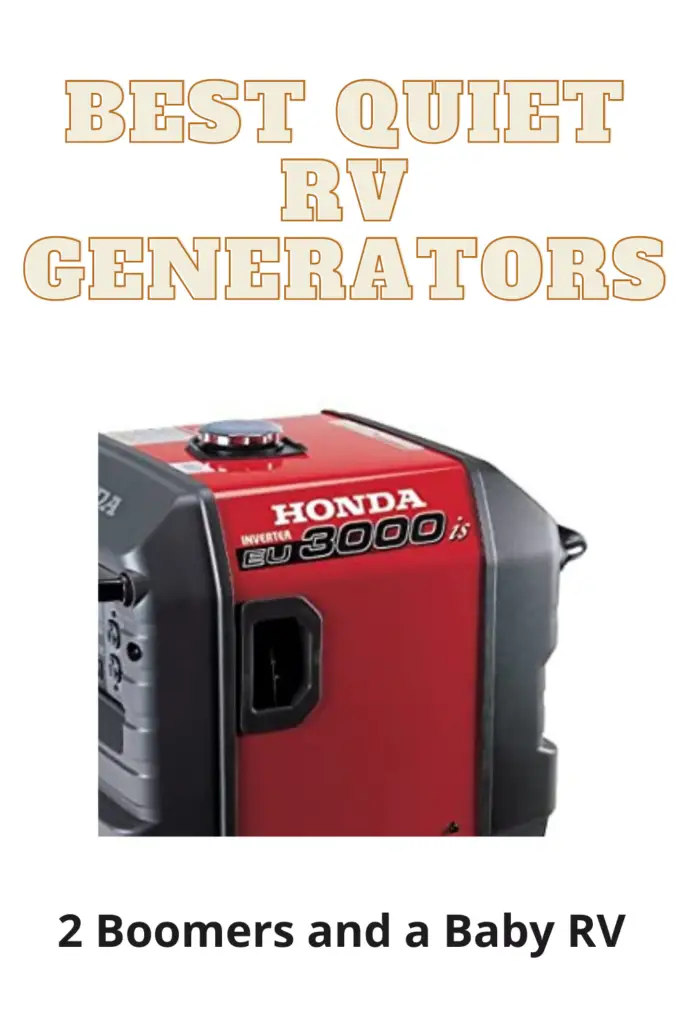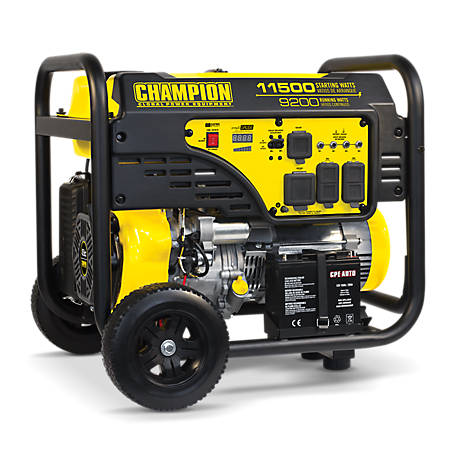 Generators have evolved over time and some actually make very little noise. In this article, we will discuss some of those nice and quiet RV generator models that we have found. You don't want to be that person everyone is talking about in the campground for annoying all your neighbors.
If you are alone in the woods it really does not matter, so run it 24/7. The problem is when you are in a campground that has set hours you can run it or even ones that have limits on the noise levels that are allowed. There are even some campgrounds that don't allow generators at all.
If you have not figured it out yet, it is all about the noise. This noise depends on the age, size, and how well your generator has been maintained. So, let's get into the meat of this topic and see if we can give you some clarity or options.
If you are new to this whole process, we have a great article that covers it all – RV life, beginning the process
How to decide how much power source you will need
The first thing you need to figure out is, what will you be using a generator for and how much power source you will need. Are you a full-time RV life kind of person or maybe just that retired weekend getaway type? The places you visit and what time of year can play a big role too. Will you need heat or AC, do you sit back with a good book, or is binge-watching Game of Thrones on the agenda?
Choosing the right quiet RV generator will determine what you can run and for how long. A good starting point, especially if AC is in the equation, is about a 3-4,000 watt output. They make smaller models for just running lights, charging phones, or a small appliance or two.
example: 10 Amps X 120 Volts = 1200 Watts
As you look over the list below you can see how quickly wattage use can add up.
EQUIPMENT and the AMPERAGE it DRAWS in your RV
Converter (charging) 1-8 Amps
Lights (per bulb) 0.5 -1.5 Amps
Water Heater (6-gallon, heating) 8-13 Amps
Air Conditioner (Start-up) 16-18 Amps
Air Conditioner (Running) 13-16 Amps
Roof Fan 3-5 Amps
Oscillating Fan 0.5-1 Amp
Furnace Fan 7-9 Amps
Space Heater (1600 watts) 7-13 Amps
Space Heater (800 watts) 4-10 Amps
Refrigerator 5-8 Amps
Portable Ice Maker 19.2 Amps
Blender 5-6 Amps
Microwave Oven (Standard) 7-13 Amps
Microwave Oven (Convection) 7-15 Amps
Toaster 8-10 Amps
Coffee Maker 5-8 Amps
Electric Kettle 6-12 Amps
Frying Pan (Cooking – High) 7-12 Amps
Crock-Pot (Cooking – High) 3-5 Amps
Crock-Pot (Warming) 1-2 Amps
Food Processor 5-8 Amps
Hair Dryer (High) 7-13 Amps
Curling Iron 0.5-0.7 Amps
Iron (High) 8-10 Amps
Washer/Dryer 140-16 Amps
Vacuum (Hand-Held) 2-6 Amps
DVD, Disc Player, Radio 0.5-2 Amps
Television HD, Digital 1.5-4 Amps
Satellite Receiver/Game Console 0.5-0.8 Amps
Computer (Laptop) 2-3 Amps
Chargers (small electronics) 0.5 to 1.5 Amps
Drill 2-6 Amps
Golf Cart Charger 13-21 Amps
Generators come in many shapes and sizes, weights, portable or onboard, and gas or propane.
Our list will be focusing on portable generators for tents, pop-ups, travel trailers, or fifth wheels. Most Class A and C RVs are equipped with onboard units from the factory. Occasionally they may also use a portable generator, so we don't want to leave them out completely.
Top 5 Best Choices for the Quietest Generator for Camping
They range from a smaller 1600-watt ultra-quiet, up to the 9500w 200 lb. medium noise model
The all-new EU2200i raises the bar when it comes to quiet, dependable, durable, and easy-to-use generators. The EU2200i delivers 10 percent more power than the EU2000i, letting you power more of what you need, but with virtually no change in weight or cost. Plus it provides even better performance, combined with improved ease of use and maintenance, for powering work, home, or play. So, this model is perfect when we think of a quiet RV generator that can still get the job done.
Noise level: 48 to 57dB
Dry weight: 47 lbs.
Power output: 2200w

Run time: Gas 8.1h / Gal.
Dimensions (L x W x H): 20.0″ x 11.4″ 16.7″
The Yamaha 2000 Watt EF2000iSv2 incorporates a completely new controller with advanced programming, allowing the EF2000iSv2 the ability to power a much wider range of applications. It weighs in at 44.1 pounds, making it easily portable. Among the quietest portable generators in its class, the EF2000iSv2 features Smart Throttle technology which allows greater fuel efficiency and noise reduction.
Noise level:

 

51.5 dB
Dry weight: 44.1 lbs.
Power output: 1600

Run time: 10.5h / on 1.1 gal tank
Dimensions (L x W x H): 19.3″ x 11.0″ x 17.9″
The iQ3500 portable inverter generator lets you bring power wherever you go – from tailgating parties to camping trips, the Jobsite, and beyond. The durable, yet lightweight design is specifically engineered for easy portability. The intuitive Power Dial integrates the start, run and stop functions into one simple-to-use dial, along with Electric Start (battery included) capability, all conveniently located for quicker startup. Select from two engine speeds, depending on your need, to significantly reduce noise and fuel consumption, or to maximize power response.
Inverter generators utilize a different type of alternator than standard generators to generate AC power. The end result is a portable generator with reduced weight and size and power that is ultra-clean and capable of safely powering sensitive electronics and tools.
Noise level:

 

44 dB
Dry weight: 109.1 lbs.
Power output: 3500w
Run time: 8.9h / 2.6 gal tank @50% load
Dimensions (L x W x H): 23.7″ x 18″ x 21.7″
Enjoy the little conveniences of home anywhere. Because of the Quiet Power Technology®, our inverter generators are quieter than traditional camping generators. This P4500 PowerSmart Series generator is also safe for sensitive equipment, like your smartphone, laptop, TV, and game systems. This portable generator can supply your equipment with power for 16 hours straight (at 25% load). It delivers 4500 starting watts and 3700 running watts. This P4500 features 2x 230V household sockets, one 12V DC charging outlet, and two 5V USB ports.
Easily start the P4500 petrol inverter generator with the electric push-button, or start it remotely with the key fob. To make also transport easier, this portable generator has integrated wheels and a telescopic handle.
Noise level:

 60 dB

Dry weight:

104 lbs.

Power output:

4500w

Run time:

16h / 3.5 gal tank @25% load

Dimensions

(L x W x H): 24.5″ x 17.6″ x 20

.3

"
5. Pulsar G12KBN-SG Heavy Duty Portable Dual Fuel Generator – As the power increases, so too does the noise
The G12KBN-SG produces an impressive 12, 000W (gas)/10, 800W (LPG) & is capable of powering major appliances in the event of a power outage. The dual-fuel capability gives you the option to choose between running your generator on gasoline or liquid propane fuel sources, which is great in the event of an emergency when propane (LPG) may be more readily available. The durable frame with convenient drop-down handles & 10" never-flat wheels make this generator both portable & easy to store. Features (4) 120V 20A AC outlets, (1) 120V/240V 30A twist-lock outlet, (1) 120V/240V 50A outlet, & (1) 12V DC output, so you can rest assured that the G12KBN-SG has got you covered.
Noise level:

 74 dB

Dry weight:

209 lbs.

Power output:

9500w

Gas / 8550w propane
Run time:

12h / 8 gal tank @50% load

Dimensions

(L x W x H): 28.5″ x 26″ x 25.5″
---
The above generators cover a spectrum of noise and power levels. As you may have noticed when you gain power they go up in weight and noise levels also increase. You just need to make a decision to meet your personal needs and hopefully find a happy medium between power needs and sound levels.
Close your eyes for a moment and just think about this. It's sunrise, and you roll out of your RV, morning air feeling brisk, fire from the night before taking its last breath as it's trying to reignite. You find your favorite chair on the site, turn it to look out over the lake, and nestle in to relax. Birds chirping and fish jumping as the new day begins. This is what it's all about!………. Now imagine a hot cup of coffee in your hand. Life just got so much better!
Calling all coffee lovers to check us out @ theGRIND.blog for all your coffee needs