Stranded again? Car or RV, sometimes we purchase a vehicle that just keeps breaking down. If this is the case, you may have just invested in a LEMON. We show you which states have RV lemon laws and help you understand your options.
Buying a new RV can be a scary proposition for most of us. I know when I went RV shopping, I could have spent days looking it over and still never felt comfortable about the purchase. There is a little comfort in knowing about the RV Lemon Laws, but does my state even have them? See our list below of each state and the qualifications they require.
What Is a Lemon Law?
Lemon Laws are laws created at the Federal and State level that provide a remedy for purchasers of RV and other consumer goods in order to compensate for products that repeatedly fail to meet standards of quality and performance.
These laws can be a last resort for owners that have tried multiple times to resolve vehicle issues and the seller party refuses to compromise. Each state has different if any laws to bring relief to the buyer of a so-called "Lemon" RV.
Here are just a few of the Common RV problems you don't want to see in your recreational vehicle.
Are RVs protected under Lemon laws?
Not all, but some states do have lemon laws that apply to RVs. In those states, motorhomes are covered by insurance which goes the same for your car or other vehicles. So, if you have an issue with your RV or camper, you know that the state has your back in getting it fixed.
What qualifies an RV to invoke the Lemon law?
Your camper must still be under warranty but has faced two failed attempts at fixing an issue.
The RV must have been deemed unable to drive due to the issue. It must now be worth much less since the inconvenience persisted.
Your RV started showing issues within the first 18 months or 18,000 miles.
Which states have RV lemon laws?
Each state has its own laws and to know for sure you would need to check the state laws where you reside. The best answer is, probably not, when it comes to your RV, your state most likely doesn't have your back. If it is a motorized RV you are on a shorter list of states that have a lemon law for you.
We know that purchasing an RV is a big decision that most of us spend months researching to find the best RV that will fit our needs. Sadly, not all RVs are created equally and even the most reputable manufacturer can produce a dud.
So, does your state have RV Lemon laws to protect you from getting the squeeze?
Please seek legal advice if you find yourself in any of these situations. Each state carries its own laws and you need to be informed. This article is not intended as legal advice!
What is a Federal Lemon Law?
The federal "lemon law" provides legal recourse for anyone who has purchased a vehicle that repeatedly fails to live up to its expected standards of quality and performance (hence the defective vehicle being called a "lemon", or a dud).
What is a State Lemon Law?
Piggybacking off the Federal Lemon Law, State lemon laws have their own variations on what is covered. Some states do not cover used or leased vehicles, RVs, or large trucks.
Also, even if the state says you are covered, it does not mean the other party will pay up without a legal battle.
Does your state have you covered?
Each state has specific variations – check detailed variations for your state and be prepared
| What to qualify | Your State |
| --- | --- |
| | |
| Requires that you have made 3-4 unsuccessful repair attempts within the warranty period. | Alabama / Colorado / Connecticut / District of Columbia / Indiana / Iowa / Kentucky / Maryland / Massachusetts / Michigan / Nevada / North Dakota / Oregon / Pennsylvania / Rhode Island / South Dakota / Tennessee |
| Requires that you have made 3-4 unsuccessful repair attempts and the vehicle has been a certain amount of days out of service. | Alaska / Illinois / Maine / Mississippi / Montana / New York / Nebraska / New Jersey / South Carolina / Vermont / Virginia / Washington / West Virginia |
| Require 3-4 unsuccessful repair attempts, a certain number of days out of service, and must be under a certain weight. | Arizona / Arkansas / California / Delaware / Louisiana / Missouri / Utah / Wisconsin / Georgia / Hawaii / New Hampshire / New Mexico / North Carolina / Oklahoma / Wyoming |
| Require 4 unsuccessful repair attempts, has spent 60 days out of service and covers non-living areas of RV only. | Florida |
| Require 3-4 unsuccessful repair attempts, a certain number of days out of service plus may cause serious bodily harm. | Idaho / Minnesota / Ohio |
| This applies only to the chassis | Arkansas / California / Delaware / Louisiana / Missouri / Utah / Wisconsin / Georgia / Hawaii / Idaho / Kansas / Minnesota / Mississippi / Montana / New York / New Jersey / South Carolina / Vermont / Virginia / Washington / West Virginia |
Are there any other options?
Magnuson-Moss Warranty Act may help
It is true, that federal and state lemon laws can provide an avenue for remedies so you can avoid losing your investment. But, even in the event that the lemon law in your state partially or totally excludes recreational vehicles, as a consumer, you can still initiate a legal claim under the federal Magnuson-Moss Warranty Act. 
This statute provides financial support to consumers who have had to cope with defective vehicles not covered by states. Loan payments and consumer down payments can be pursued successfully with RVs such as Class A, B, and C motor homes, fifth-wheel trailers, and travel trailers. 
How do I keep from getting ripped off when purchasing an RV?
As much as I hate to say it, purchasing through a dealer is your safest option when purchasing an RV.
Private party sellers really have nothing to lose, at least a dealership might want to protect its reputation somewhat.
There are plenty of shady dealerships that sell vehicles with known issues though. Educating yourself ahead of time can reduce your risks greatly. The below article covers much of the information you should take with you when shopping for an RV.
How do I keep from buying a lemon?
The best way to keep from finding the lemon in the haystack is to have it professionally inspected by an independent RV inspector.
Tips
New Purchase
Find a reputable dealership
Your own independent qualified Inspector

Research and make yourself knowledgeable
Don't be afraid to take your time and open every hatch, door, and place you can possibly look.
Never be afraid to walk away.
Used Purchase
Check every nook and cranny for water damage
Check tire dates and condition
Run the generator

Open slides
Check water systems
Turn of heater
Check water heater
Turn on propane
Check vehicle history – VIN search (maintenance history paperwork if available)

Get on the roof and check the condition
Drive it
Bring in your own inspector – chassis and house of RV
Not all sellers are going to make a system check available to you. If uncomfortable at any time, run don't walk. There will be other RVs for you to look at. It is a big purchase and you want as much peace of mind as possible when laying this much investment out.
Frequently asked questions
Is the RV lemon law only for new purchases?
Yes, RV lemon law does not apply to used RV purchases. Only new vehicles that are sold or leased with a warranty provided will be covered under federal/state lemon laws.
Exceptions from covered Vehicles include Commercial and off-road vehicles, motorcycles, and the non-chassis portion of recreational vehicles.
What if I just stop paying for the RV?
As with most vehicle purchases, defaulting on your RV loan will result in a repossession of the RV. Along with this, legal action will be taken to recuperate any lost funds accrued by the seller.
It is best to seek legal advice before you let it get to this point. There may be steps you could take that put you in a better position in the end.
Can I return an RV after purchase?
No, not once do you pull off the dealer's lot. As soon as you drive away it becomes a used vehicle and being able to return it is a zero-to-none proposition.
If you have signed the contract but still have not taken delivery, you may have options. In some states, you are allowed 3 days to back out of the deal.
An RV purchase agreement is not legally binding, but just an agreement for your intent to purchase said vehicle.
Each state has its own laws, so checking your state laws/seeking legal representation is the best option. If you do find yourself wanting or needing to remove yourself from an RV purchase educate yourself first.
Conclusion
Remember, the RV manufacturer will know the laws in the state where you purchased and so should you. Talk to an RV lemon law attorney to see what your options are before you just take to the results the seller gives you.
You do have several options available to you at your disposal, make sure you know what they are.
Let us know in the comments below if you have used the lemon law and what your results were. This may help people in similar situations have a better outcome than they expected.
If you have a Lemon Law story relating to your RV, please tell us about it in the comments below.
RV Lemon Law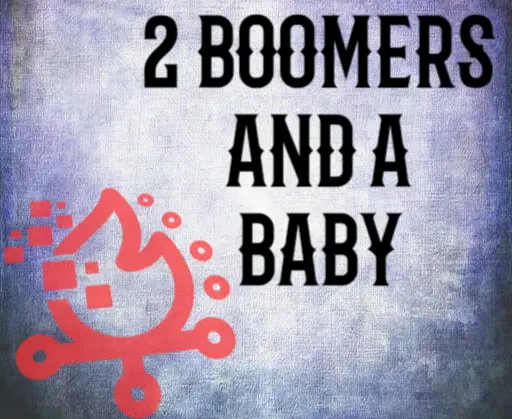 SHOP WITH PRIME | FREE TRIAL | NEXT DAY DELIVERY | PRESS IMAGE BELOW FOR DETAILS:
Did you know that Amazon Has a "RENEWED" (RETURNED MERCHANDISE AT A DISCOUNT) Page?
These pre-owned products have been professionally inspected, tested and cleaned by Amazon-qualified suppliers. - There will be no visible cosmetic imperfections when held at an arm's length. - Products with batteries will exceed 80% capacity relative to new. - Accessories may not be original, but will be compatible and fully functional. Product may come in generic box.
CHECK THIS PAGE OUT BY PRESSING HERE